Pre-engineered Steel Buildings
Design / Build Metal Building Systems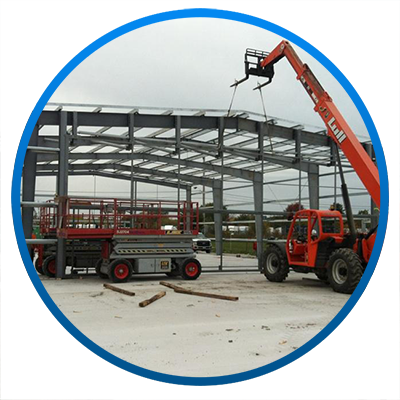 Matassa is one of the leading builders of Pre-Engineered Steel Buildings in Southwestern Ontario. We have built metal buildings in almost all industry sectors, from power station electrical rooms, to water treatment plants, factory additions and airport hangers.
When we build pre-engineered metal buildings, we use only premium building packages from Nucor Building Systems from the United States, or Behlen Industries of Manitoba, Canada.  We also install many Olympia steel buildings as well.
From Concept to Completion
Matassa has the capability to provide sealed engineering drawings for Pre-Engineered Steel Buildings and concrete footings. We are a complete package contractor ready to service our customers to the fullest.  We provide comprehensive building solutions with services ranging from design calculations to building erection.
Whether it's a small metal garage or a large commercial project, you can be assured that we'll be right there with you every step of the way.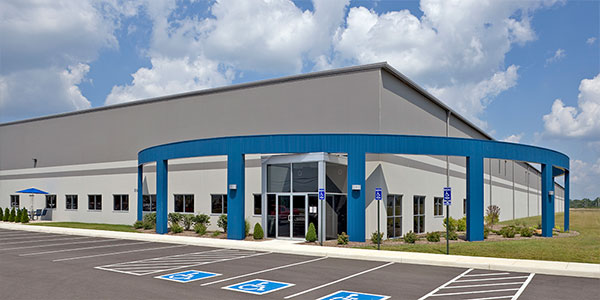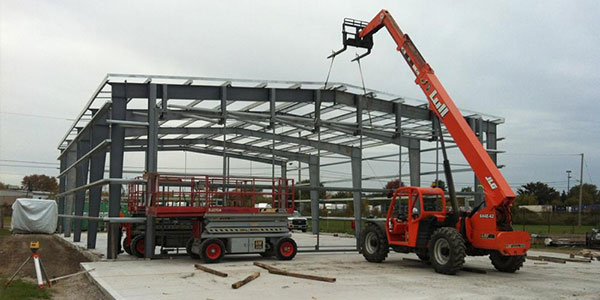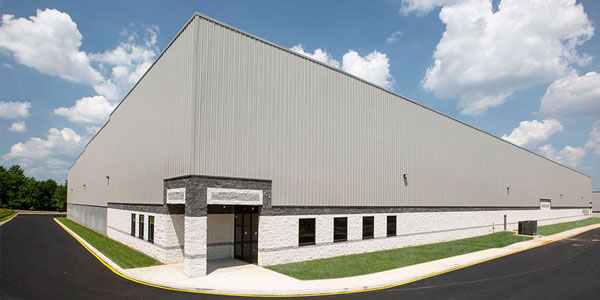 Advantages of Steel Buildings
Value: Pre-engineered steel buildings offer a cost-effective, sustainable, long-term solution to many building challenges.
Customization: Can be designed according to  use and developed with the right mix of metal building components.
Versatility: Pre-Engineered Metal buildings are extremely versatile and are in many applications, such as warehouses, distribution centers, auto shops, garages, and industrial facilities.
Strength and Durability: Pre-engineered metal buildings with rigid frames endure the strongest of storms and are backed with impressive warranties.
For more information on our steel building systems, please email us or call us at 519-737-1506.