Epoxy Flooring Installations – Durable & Stable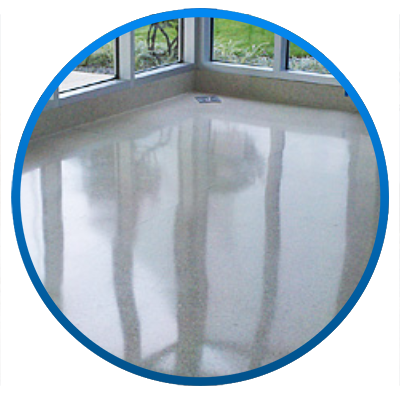 Matassa provides high quality epoxy flooring solutions for the Windsor, London, Sarnia, and Chatham region. Our epoxy flooring specialists are experienced in all types of epoxy finishes and protective concrete floor coatings for industrial, commercial,  institutional, and residential floors.
Epoxy Flooring Applications
Epoxy flooring is used in many settings to protect floors from abrasion, chemicals, water, and impact. From factories in Sarnia and Windsor to warehouses in London and Chatham, we install epoxy floor coatings in many diverse environments. Epoxy floor coatings are ideal for manufacturing plants, warehouses, hospitals, commercial kitchens, laboratories, recreational facilities, and garages.
Benefits of Epoxy Flooring
Health, safety, and durability are only a few of the advantages of epoxy floor coatings. Epoxy coated concrete floors add value to your property, they are aesthetically pleasing and can ensure increased safety of workers, equipment, and stored goods.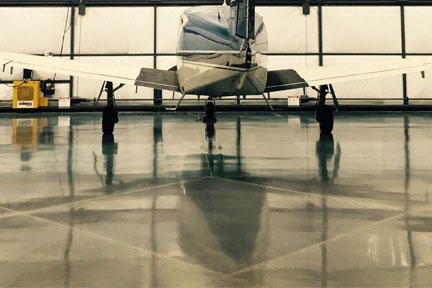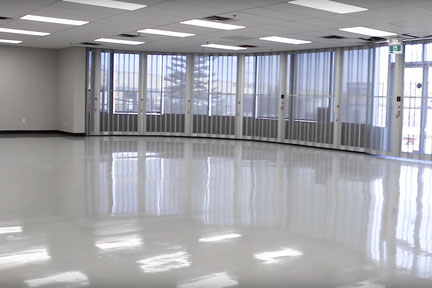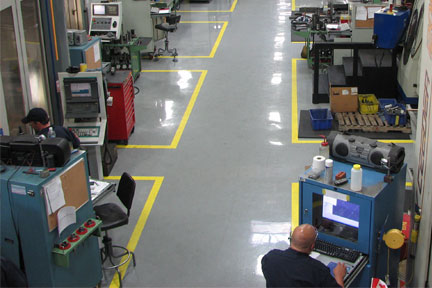 Health and Safety
Epoxy protects your concrete from wear and tear, but it also protects your workers and equipment. Vibrant aesthetic designs in epoxy flooring can designate palleting areas, walkways, safety and danger zones. Adding slip resistance to your epoxy coating can minimize slippage for both employees and mobile equipment. Choosing the right flooring solution is important, especially if you will be storing food or perishables. Cleanliness and maintenance become much easier and floors are bacteria and moisture resistant. Conductive epoxy flooring can minimize the buildup of static electricity protecting both people and sensitive equipment from stray voltage.
Low Maintenance
An epoxy flooring system installed by Matassa is an investment that can last a lifetime with proper maintenance. Epoxy coatings seal your concrete floors protecting them from water, dirt, and spills such as oil, chemicals, and paint. Clean up is fast and easy. Due to the durability of epoxy, coated concrete surfaces stand up to heavy traffic an harsh conditions including heat, freezing, and humidity. Seamless epoxy contains expansive properties resulting in a continuous surface without joints where dirt or grime can get trapped.
Decorative Solutions
Whether you have a warehouse or an automotive showroom, epoxy flooring solutions offer a wide variety of decorative options. Epoxy is available in many color choices and gloss levels making it perfect for customizing with a logo, floor markings, textures, patterns and blends. High gloss epoxy reflects more light increasing the brightness of your space while at the same time increasing visibility for safety.
Installation
Prior to installing epoxy floor coatings, we grind your floor for a smooth finish. Grinding removes irregularities in the concrete surface and assists with adhesion. We will also repair any cracks and holes in the concrete. Epoxy materials can only be applied after concrete floors are properly prepared.
Service Area
For more information on our epoxy floor solutions email us or call us at 519-737-1506. We will install the concrete coating solutions in London, Sarnia, Windsor, and Chatham areas.